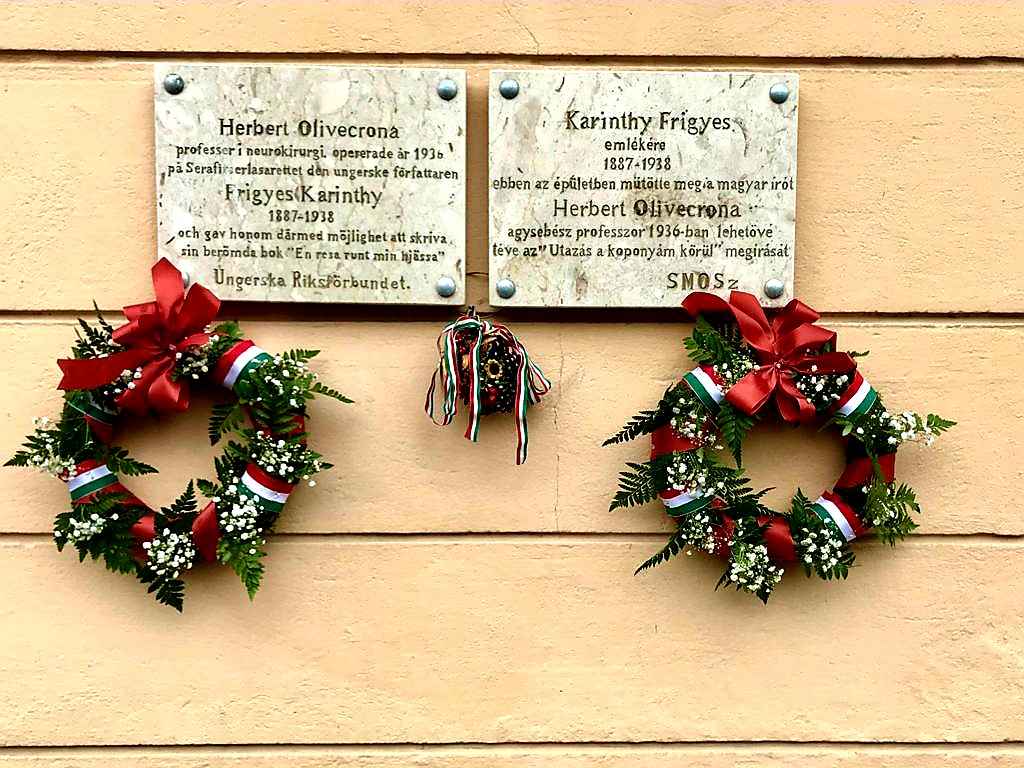 On 5th May, 1936, Hungarian author Frigyes Karinthy had a brain tumor removed at the Seraphim Hospital in Stockholm. This experience inspired him to write his memoir A Journey Round My Skull. The surgery was performed by leading neurosurgeon, at that time the internationally acclaimed Herbert Olivecrona.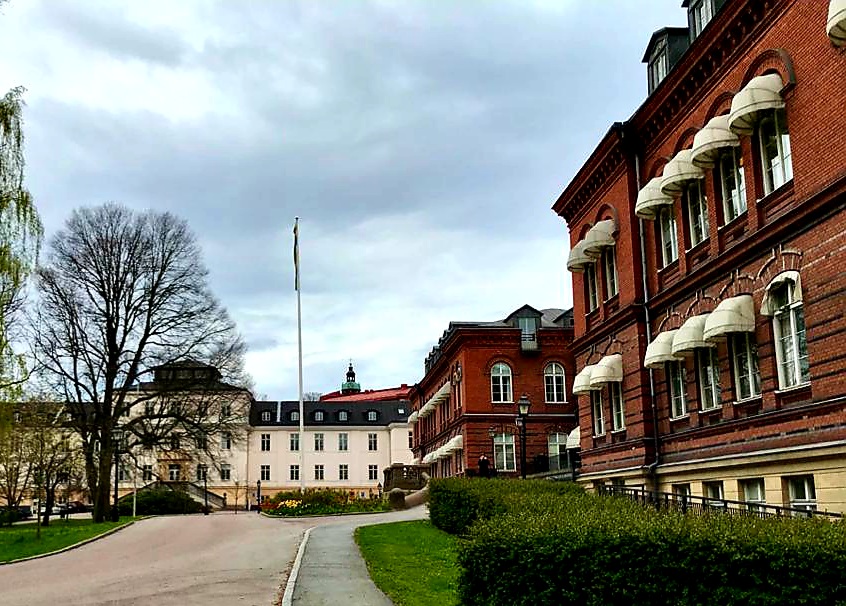 Karinthy's novel was translated into more than ten languages. The English translation is by Vernon Duckworth Barker and was first published in 1939.
Thanks to an initiative by the National Federation of Hungarians in Sweden a memorial plaque was placed on the wall of the Seraphim Hospital in 2009.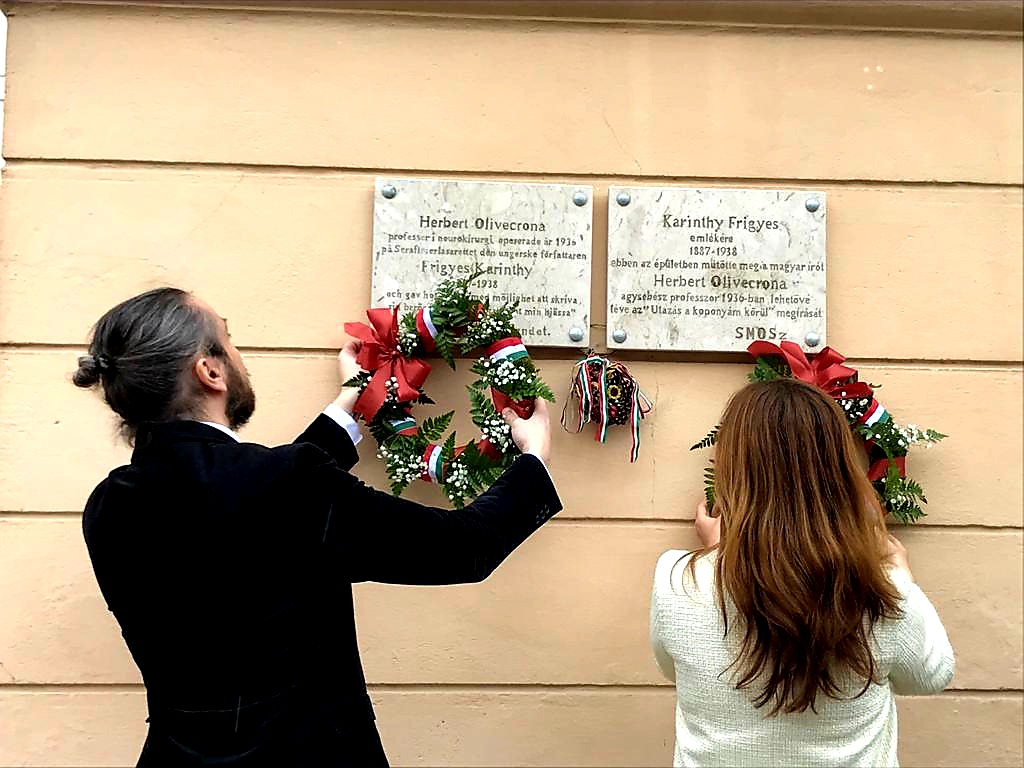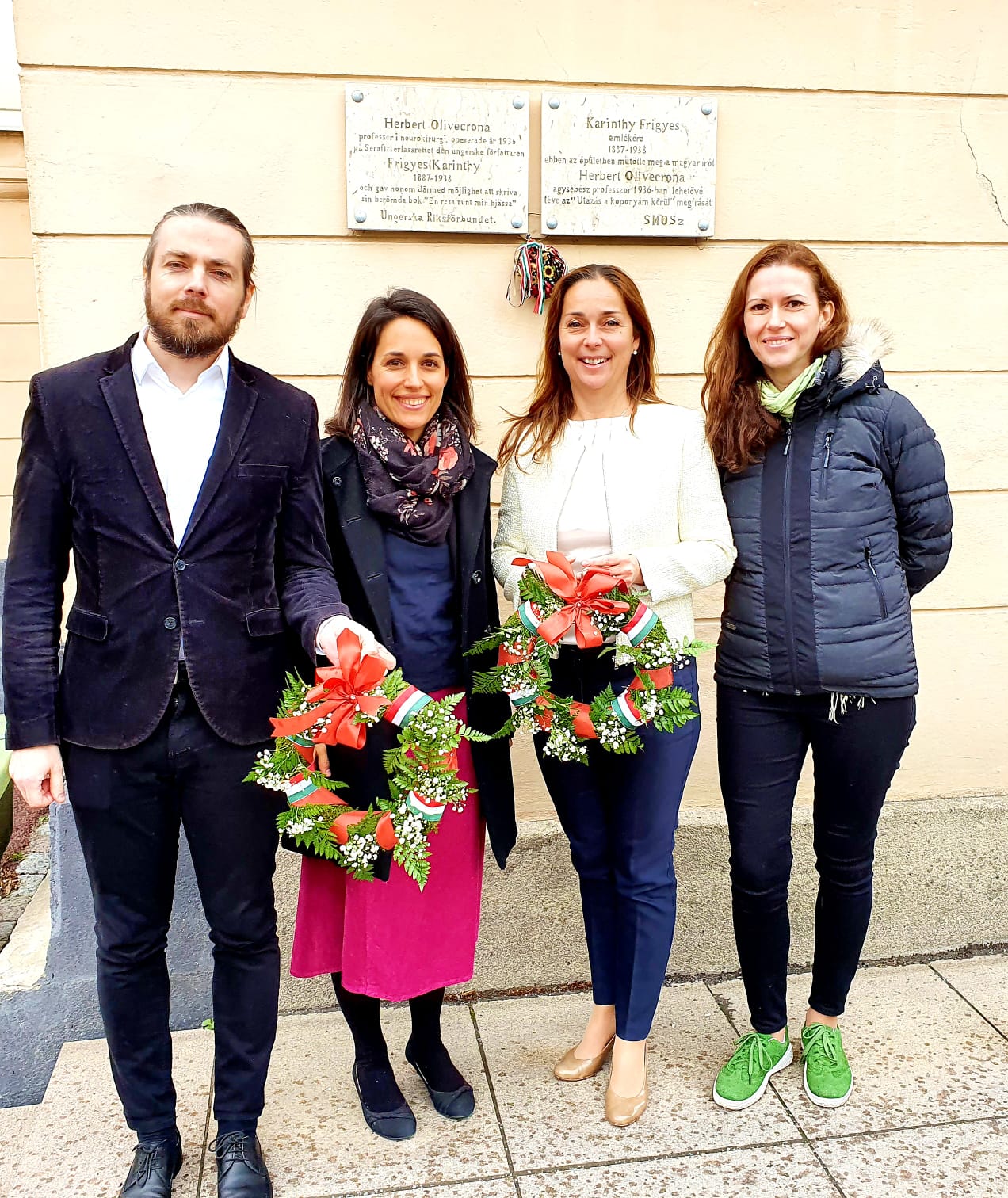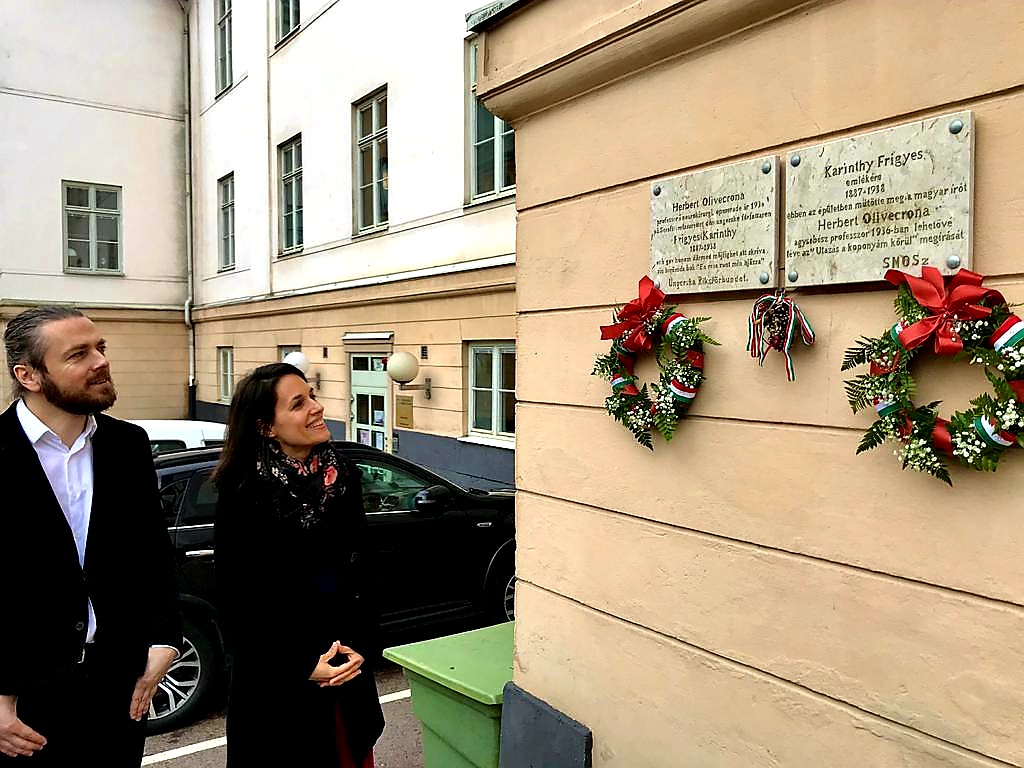 To pay tribute to Karinthy, our Embassy placed wreaths commemorating the event on 5th May, 2020.