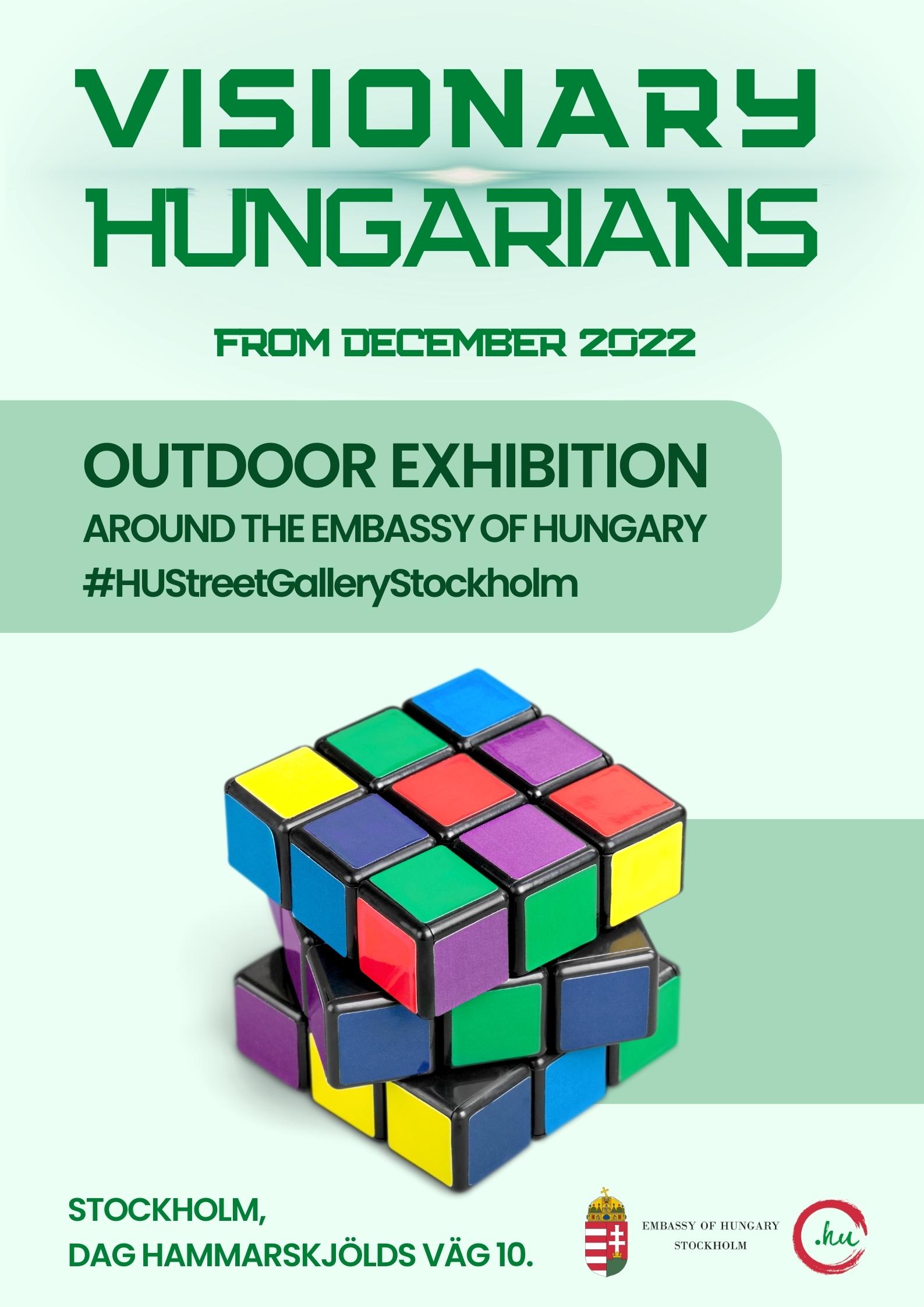 Welcome to our exhibition presenting ground-breaking discoveries and outstanding inventions of visionary Hungarians, whose ingenious minds have changed the world as we know it.
Please, visit our new outdoor exhibition around the building of the Embassy of Hungary in Stockholm (Dag Hammarskjölds väg 10.) until spring 2023.
You will find interesting facts on how Hungary/Hungarians are connected to developing the mRNA technology, designing the first Mars rover and the Ford T-Model or inventing the soda machine, the ball pen, and many more.
#HUStreetGalleryStockholm