The Hungarian Embassy in cooperation with the Western Swedish Chamber of Commerce held a successful business promotion event in Gothenburg on 17 September, 2019. The participants received up-to-date information from the Hungarian Investment Promotion Agency about the Hungarian economic policy, business environment, investment trends and opportunities.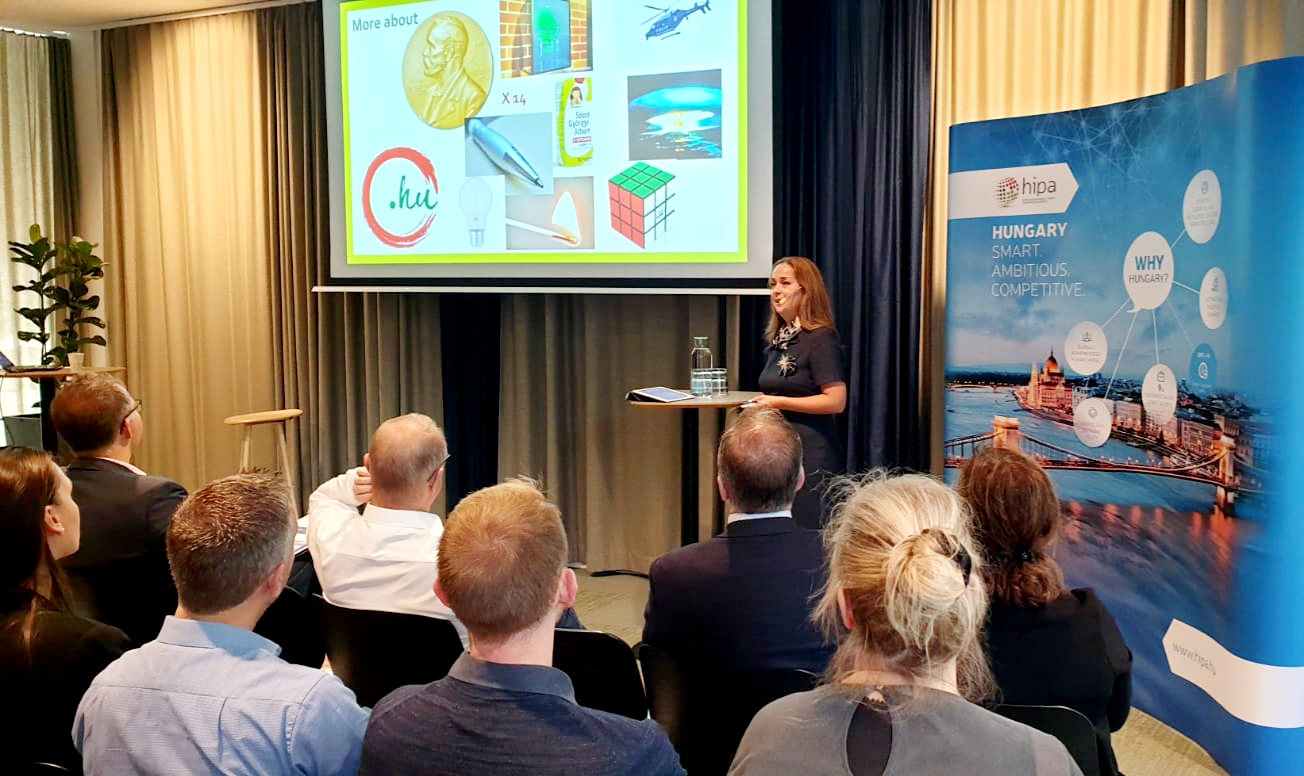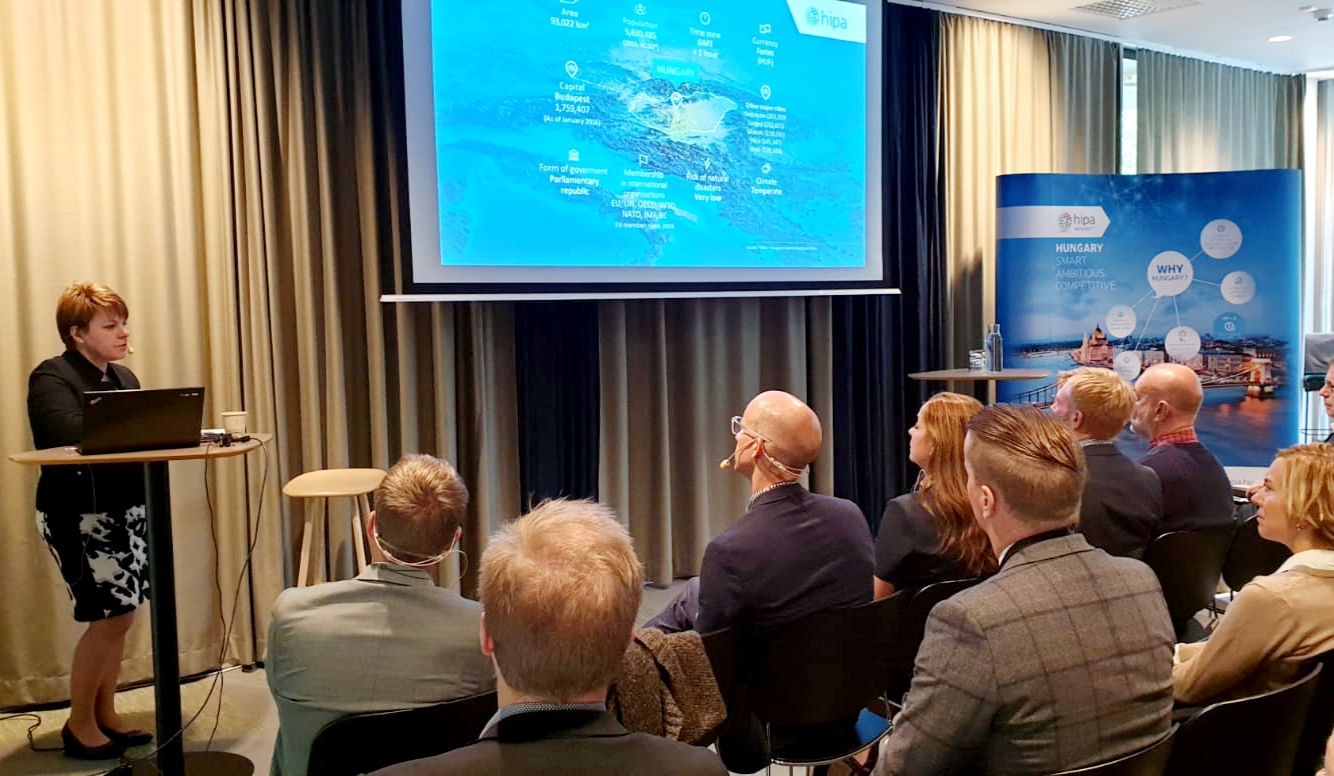 Gothenburg and its region is the fastest growing region of Sweden, an industrial and innovation hub, which host many Swedish flagship companies. Our aim was to provide information on the opportunities in the Hungarian market for the companies in the region. Ambassador Adrien Müller in her welcoming words highlighted that  Hungary is famous for the innovative spirit of the Hungarians, the numerous Nobel Prize winners and the Hungarian inventions we use in our everyday life. We would like that the companies and investors of the Gothenburg region  are well informed about the recent business opportunities as well as about the successful economic policy and favorable business climate in Hungary.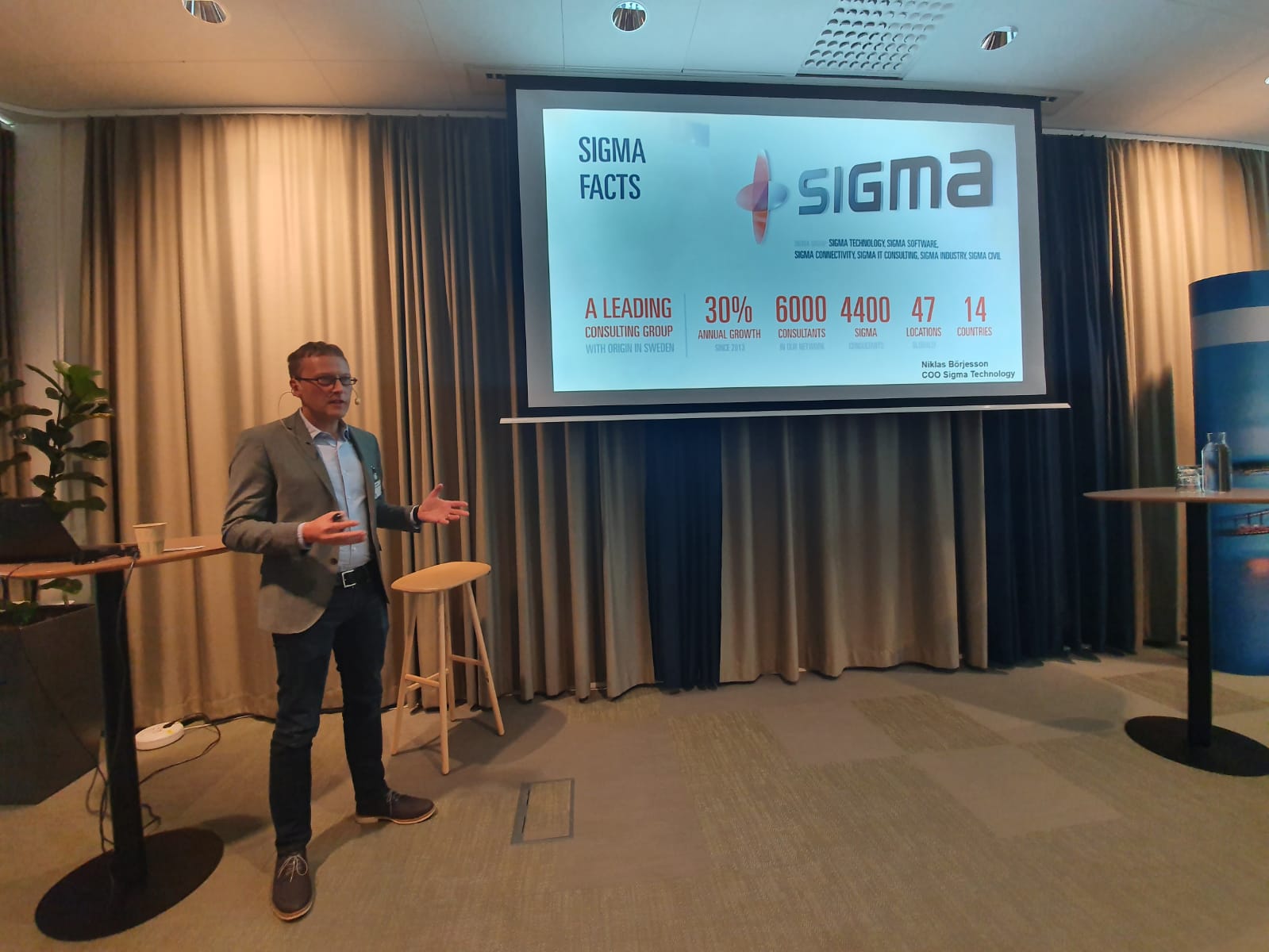 Ms Tünde Kis Deputy CEO of the Hungarian Investment Promotion Agency (HIPA) highlighted the business friendly elements of the Hungarian economic policy as well as the tools of the successful investment promotion. HIPA aims to be a reliable partner of every company investing or reinvesting in Hungary. In 2018 HIPA supported 98 successful investment decisions which lead to 17.000 new jobs in the coming years in Hungary. The automotive sector has an outstanding role in the Hungarian industry where not only new production sites but numerous research and development centers were established creating products with high added value. For the Hungarian government it is crucial to attract investments in the field of research and development therefore an extremely favorable support scheme was introduced. Niklas Börjesson, Vice President of Sigma Technology shared his first hand experiences about doing business in Hungary.
At the seminar many companies from the West Swedish region showed an interest in Hungary as an investment location or export market mainly from the automotive, electronic, consultancy and ICT sector.