Smart. Ambitious. Competitive. Hungary regards it as a priority to strengthen trade and investment relations and to improve business friendly environment.
Our mission is to enhance Hungarian-Swedish business relations by helping Hungarian companies to enter the Swedish market and Swedish companies to invest and expand in Hungary.
We inform Swedish partners about business environment and business opportunities in Hungary and assist Swedish investors in establishing their business in Hungary.
We at your disposal if
you are looking for Hungarian products;
you would like to find Hungarian suppliers to your supply chain;
you are interested in establishing a company in Hungary;
you are looking for investment opportunities in Hungary;
you are looking for Hungarian partners for common business or for R&D projects;
you are interested in scientific cooperation with Hungarian partners;
you would like to learn about Hungary as a tourist destination, you are a tour operator or are involved in promotion activities;
you consider studying in Hungary.
Please contact Ms. Boglárka RUSZ Economic and Trade Attaché
Email: brusz@mfa.gov.hu; Phone: +46 8 782 97 51
About Hungary: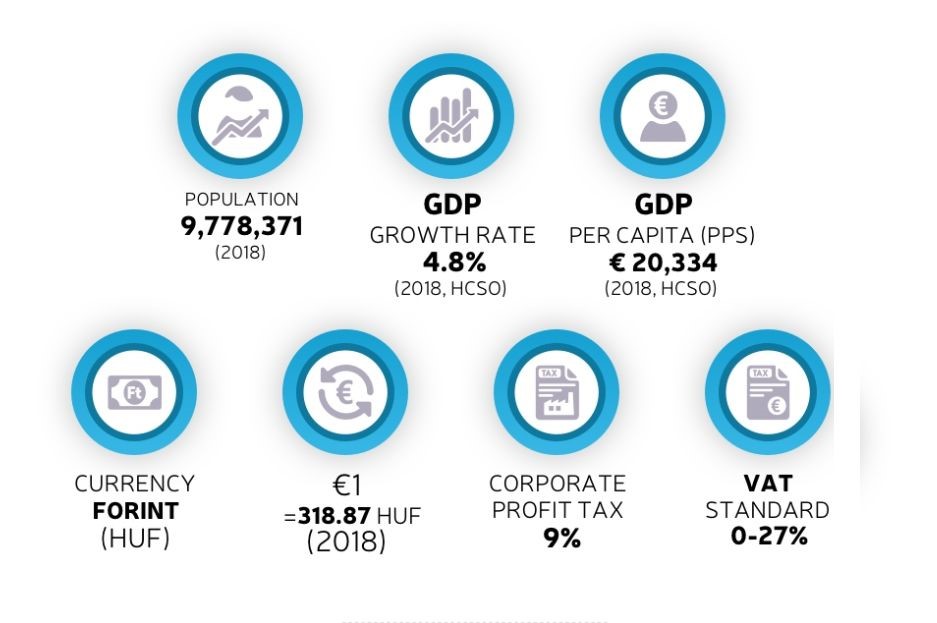 Why Hungary?
Hungary's strong macroeconomic fundaments and great economic performance are facts described by low inflation, decreasing government deficit, almost zero unemployment, business friendly economic policy, Europe's lowest competitive corporate income tax, favourable income taxation, growing consumption. It is also described by highly skilled workforce, access to world-class universities, advantageous locations and the advanced business infrastructure. These lead to remarkable economic growth (5,1% in the first half of 2019), steady increase in investments (20% compared to 2017) as well as to excellent export figures (105 bn €, 4 % increase compared to 2017) of Hungary. The Hungarian economic policy puts particular efforts on facilitating technology-intensive investments and research, development and innovation related industries.
Economic and trade relations are important pillar of the bilateral relations between Sweden and Hungary. Economic ties between our countries are strong and manifold. There are more than 200 Swedish companies established in Hungary from the biggest flagship enterprises to SME's and start-ups in different fields of activities meaning production sites, R&D centres, service and logistic centres. Trade relations are expanding, the Hungarian Export to Sweden reached 1,5 Mrd € and the Swedish export to Hungary amounted to 770 M € in 2018. The main goods for export are machinery and equipment.
Useful links:
Hungarian Investment Promotion Agency: https://hipa.hu/main
Hungarian Export Promotion Agency: https://hepa.hu/en
Hungarian Insider: https://hungarianinsider.com/
Hungarian Export-Import Bank: https://exim.hu/en/
Hungarian Tourism Agency: https://hellohungary.com/en
Study in Hungary: http://studyinhungary.hu/