Magical Christmas Concert 11 December, 2019 19:00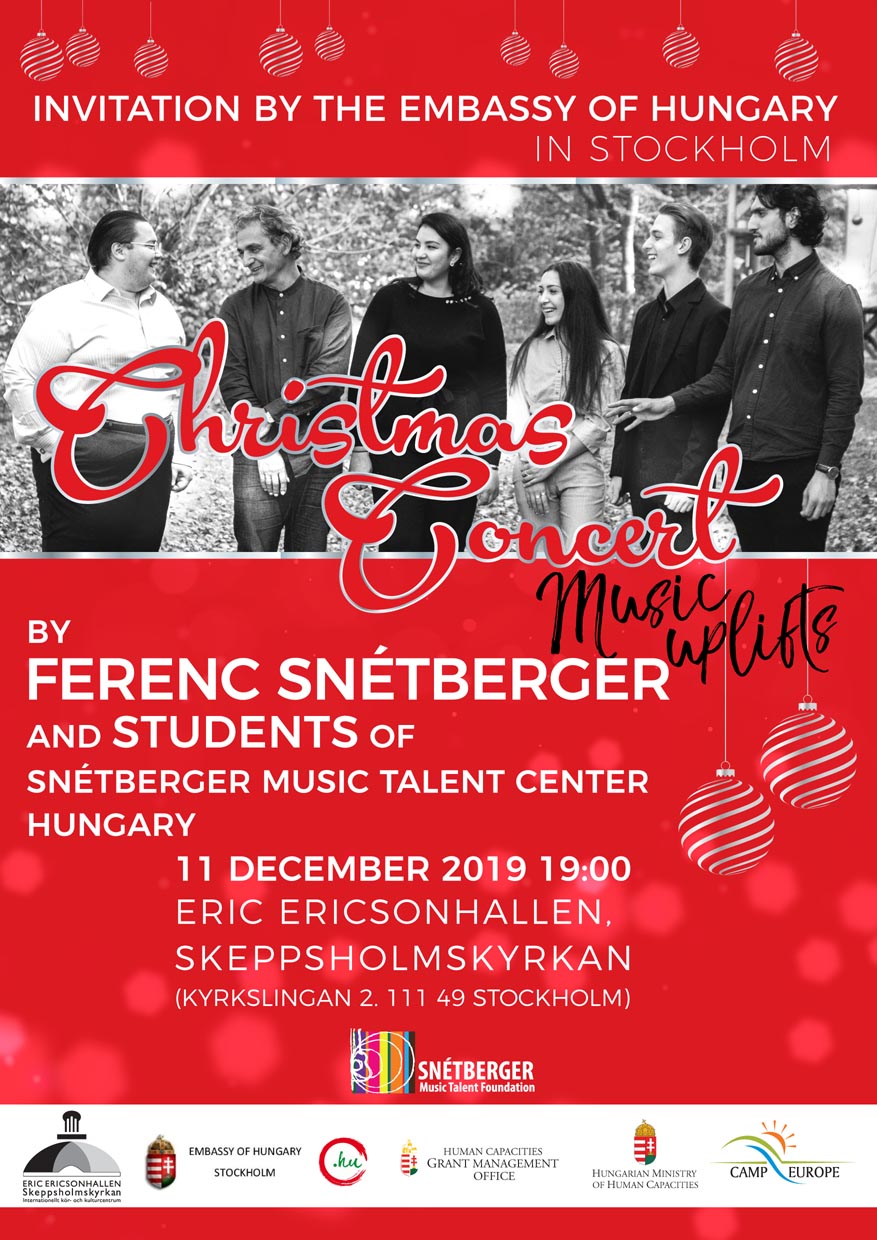 Magical Christmas Concert by Ferenc Snétberger and the Snétberger Musical Talent Center in Stockholm.
Snétberger Music Talent Center was founded by Ferenc Snétberger in 2011 to support the musical education of children with disadvantaged backgrounds. Every year, the Center provides 12 week tailor-made education in jazz and classical music for 60-65 exceptionally talented youngsters who have primarily Roma background and mainly live in the Hungarian countryside. The aim of Ferenc Snétberger's pedagogical program and mentor system is to support the young talents' in their music career.  The students have concerts regularly in Hungary and Europe. This year they performed in Madrid before the royal family and in Portugal at the Terras sem Sombra festival.  More information about the Talent Center at the website: www.snetbergercenter.org
Free admission. Please bring all your families and friends to celebrate together.
Venue: 11 December, 2019 at 7pm in the beautiful Eric Ericsonhallen
Solo performance of Judit Hernádi in Stockholm, 30 November 2019.
Organized by the BeKa Hungarian Theater Judit Hernádi will perform on Saturday 30 November, 2019 at the Teatre Tre (Rosenlundsgatan 12, Stockholm 118 53) Regarding to the exceptional demand there will be two shows at 4pm and 7 pm.
The event will be supported by the Embassy of Hungary in Stockholm.
Tickets and more information on the BeKa's website and Facebook
Magyar mártírok emlékistentisztelete Strängnäsben, 2019. november 30.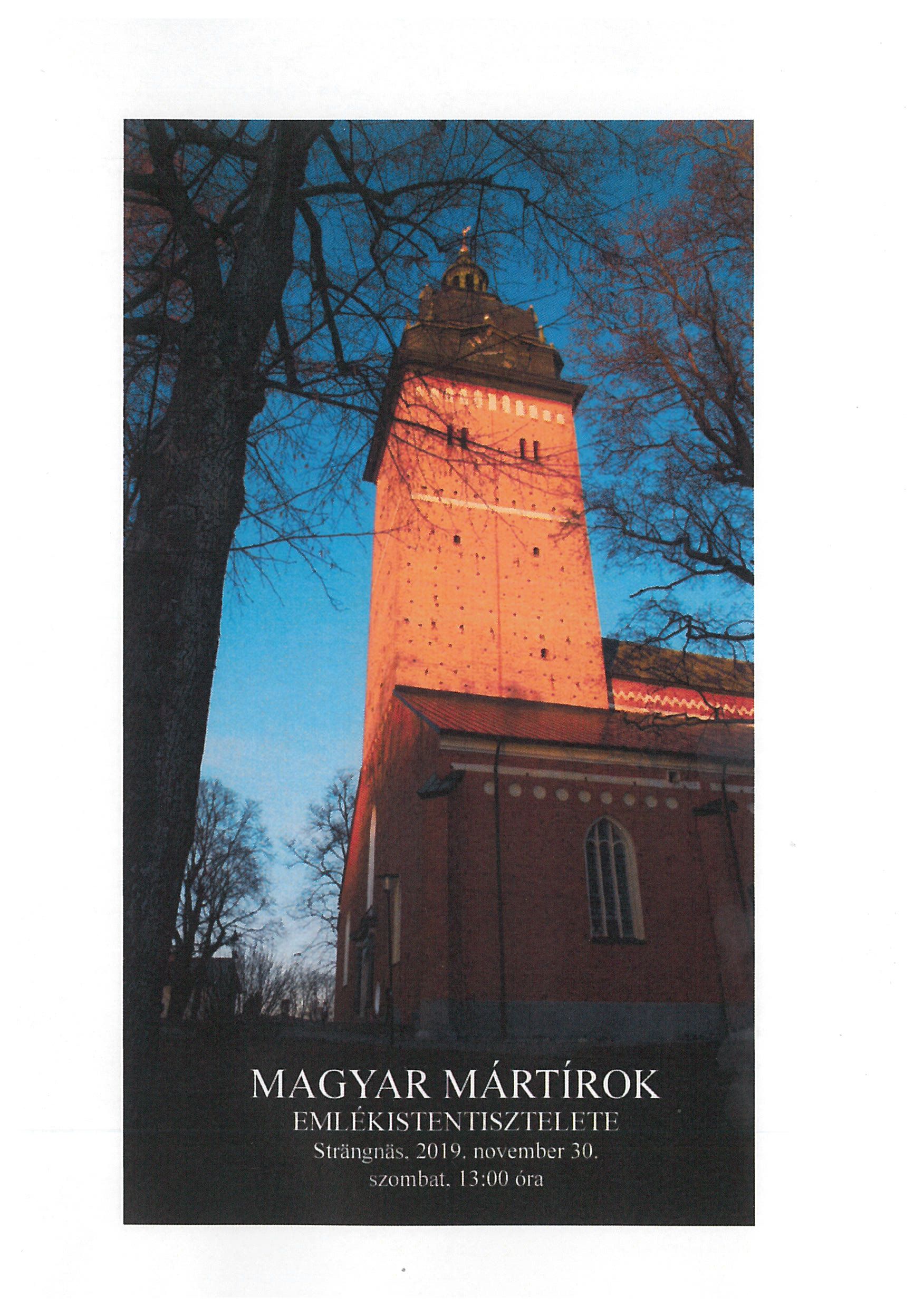 A Svédországi Magyar Protestáns Egyházi Közösség szervezésében 2019. november 30-án szombaton 13 órakor kerül sor a magyar mártírok emlékistentiszteletére Strängnäsben a Dómtemplomban. 
"Witnessing Change" - Hungarian Film Days 2019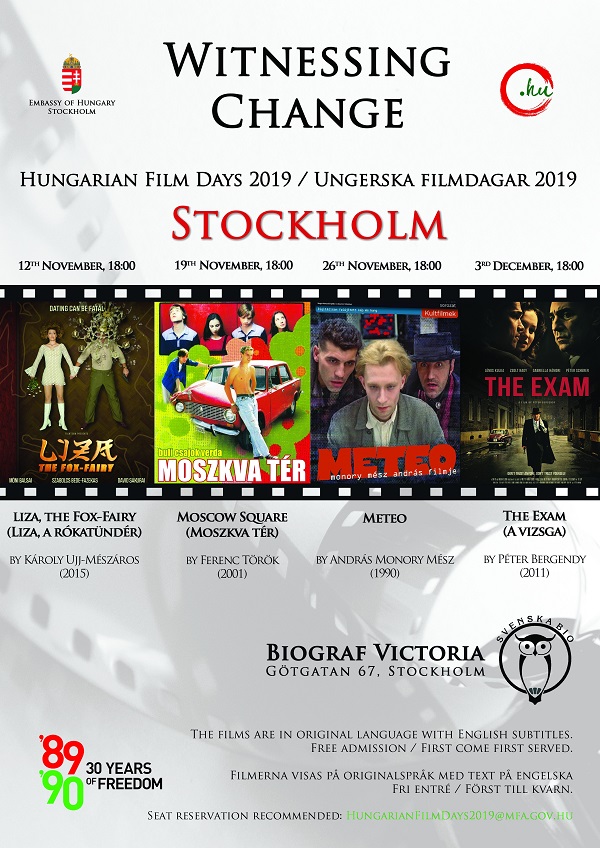 In November and December 2019, the Embassy of Hungary in Stockholm in cooperation with the cinemas invites everybody to an intriguing selection of emblematic Hungarian films under the motto "Witnessing Change". The Hungarian Film Days aim at open new perspectives on Hungarian cinematography to Swedish audiences and allow for a glimpse into the richness and diversity of Hungarian films also experiencing a revival since the fall of the Iron Curtain in 1989 and regaining freedom and independence.
Stockholm - Bio Victoria, Götgatan 67, 116 21 Stockholm.
12 November, 18:00 - Liza, the Fox-Fairy by Károly Ujj-Mészáros (2015)
19 November, 18:00 - Moscow Square by Ferenc Török (2001)
26 November, 18:00 – Meteo by András Monory Mész (1990)
3 December, 18:00 - The Exam by Péter Bergendy (2011)
Malmö - Panora, Friisgatan 19D, 214 21 Malmö
13 November, 18:15 - The Witness (uncensored version) by Péter Bacsó (1969)
27 November, 18:15 - Aurora Borealis by Márta Mészáros (2017)
9 December, 18:15 - We Never Die by Róbert Koltai (1993)
Lund - Bio Södran, Mejeriet, Stora Södergatan 64, 222 23 Lund
4 December, 18:00 - The Witness (uncensored version) by Péter Bacsó (1969)
5 December, 18:00 - Aurora Borealis by Márta Mészáros (2017)
7 December, 16:00 - Bad Poems by Gábor Reisz (2018)
8 December, 17:30 - Time Stands Still by Péter Gothár (1981)
All the films are screened in Hungarian with English subtitles.
Free admission, but to secure your place seat reservation is recommended: HungarianFilmDays2019@mfa.gov.hu
***
About our events and programs you can find more information on our Facebook.
***
Hungarian House in Stockholm

You can find news and programs organized by the Hungarian House on their website and Facebook.
Address: Lövåsvägen 12, 167 33 Bromma
Peregrinus Club in Stockholm

​
The Peregrinus Club organize a monthly meeting where they have intersting discussions about culture, science, etc. If you are interested in joining the Club please register on their Facebook.
BeKa Hungarian Theater in Stockholm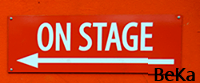 Please visit the website or Facebook of the Hungarian BeKa Theater for detailed programs and news.
Kőrösi Csoma Sándor Hungarian Cultural Association in Göteborg

If you are interested of the programs and events organized by the Hungarian Cultural Association please follow their Facebook-group