"Climate Neutrality webinar – Perspective of Poland, Hungary, Slovakia, Czech Republic and Sweden" 4 November 2020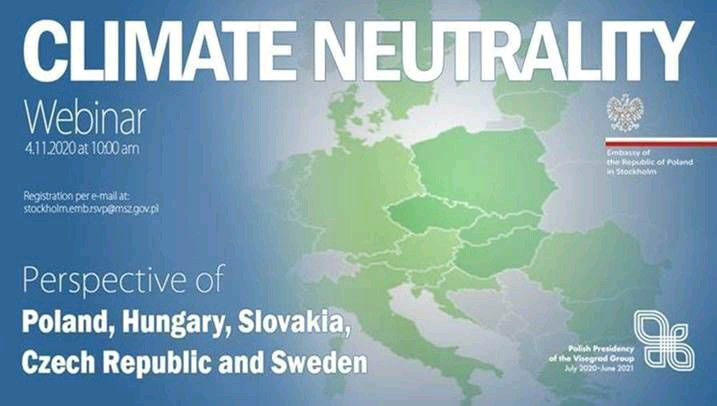 Join us at the English language webinar on the climate neutrality perspective of the V4 countries and Sweden on 4 November 2020, between 10.00-11.30. The webinar's panel features high-ranking Hungarian, Polish, Czech, Slovak and Swedish government experts. Hungary will be represented by Dr. Barbara Botos, Deputy Minister of State for Climate Policy.
You can register for the Zoom event at stockholm.emb.rsvp@msz.gov.pl.
For detailed information and program please visit https://www.gov.pl/web/sweden/climate-neutrality-webinar.
The program is organized by the Embassy of the Republic of Poland in Stockholm and supported by the Embassies of Hungary, the Czech Republic and Slovakia to Sweden.
"Street Photos - 1956" outdoor exhibitions from 21 October, 2020 untill 11 November, 2020.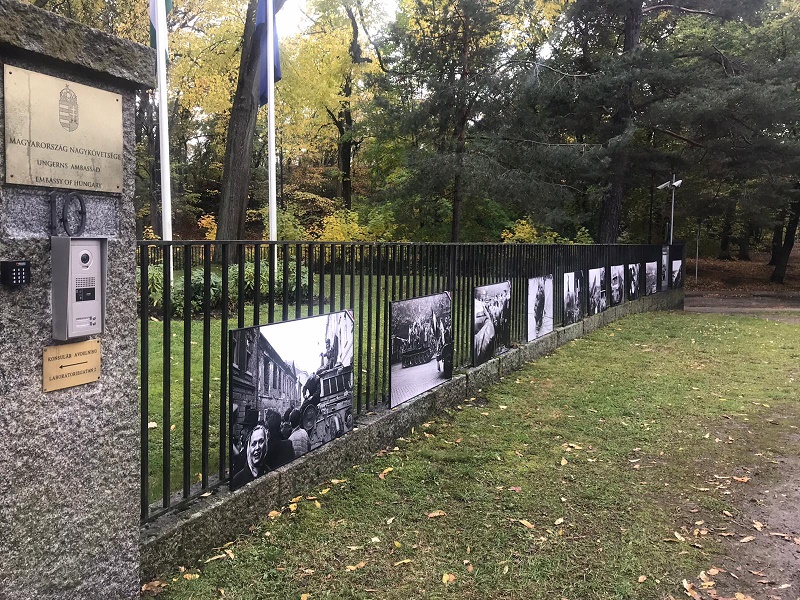 If you happen to be in the neighbourhood then please come by and see our Photography exhibition, Street photos 1956, with pictures showing the Hungarian revolution of 1956. The exhibition portrays the dramatic events of the revolution with pictures from photographers like Anders Engman, Vagn Hansen and Russel Melchers.
The exhibition is open until the 11 November.
During the evening of the 23 October, 3 November and 10 November we will place live candles in front of picture to commemorate the revolution.
Filmscreening on the National Day of Hungary in the Zita Cinema, Stockholm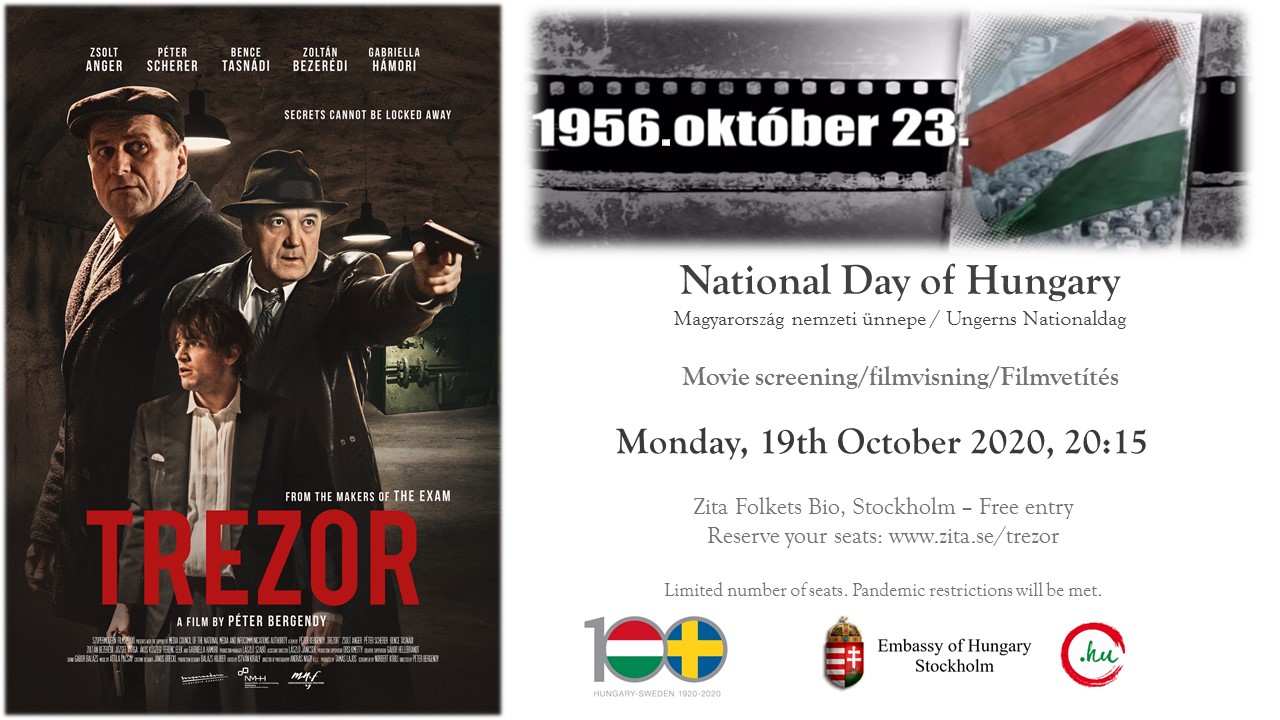 On the occasion of the National Day of Hungary 23th October the Embassy of Hungary is pleased to present a Hungarian film "Trezor" directed by Péter Bergendy (2018). The screening takes places 19th October 2020, 20h15, at Zita Folkets Bio (Birger Jarlsgatan 37, 111 45 Stockholm).
The admission is free but reservation is required: https://bio.se/bokning/cinemaId/2124/sessionId/647
Pandemic restrictions will be met, so please take into account that the number of seats are limited. (Please note that the number of available tickets shown on the website of the Bio Zita – due to their technical issues - is not correct. In total, no more than 50 tickets are waiting for your registrations. If this limit is met, the system won't issue new tickets.)
The film will be screening in original language with English subtitles: https://zita.se/trezor
Online Concert from the Stockholm German Church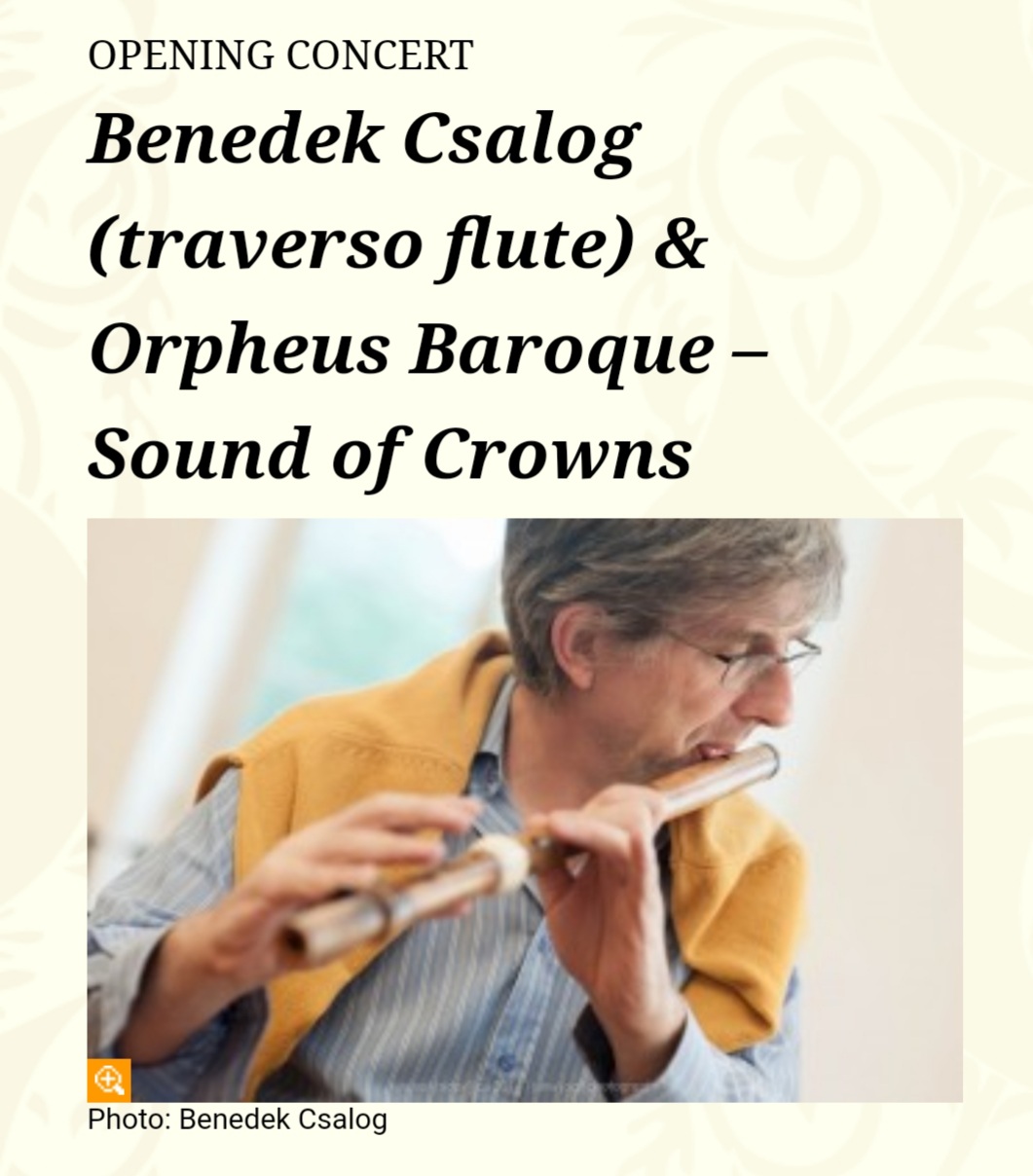 Hungarian traverso flute artist Benedek Csalog playing with the Swedish Orpheus Baroquw Sound of Crows opens the Stockholm Early Music Festival in Stockholm on 8 September 2020 at 20h.
Follow the concert lifestreaming! Get your tickets now!
Here: https://www.tickettailor.com/events/stockholmearlymusicfestival/416024
More details: https://www.semf.se/semf-2020/event/1949
The Concert is organised in cooperation with our Embassy.
Online film screening on the occasion of the Hungarian National Day of Unity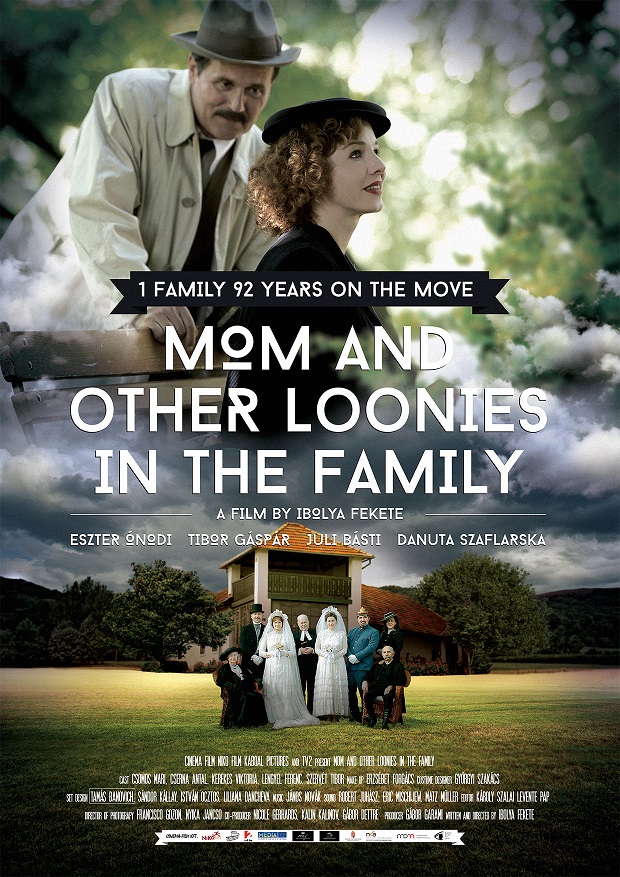 Let us celebrate togetherness by watching Mom and Other Loonies in the Family (Anyám és más futóbolondok a családból) by Ibolya Fekete, a Hungarian film about how history is shaping the life of different generations.
All you have to do is to send us an e-mail to egyutt_svedorszag@mfa.gov.hu and we will send you the link and the password. The film is available in original language with English, French, Romanian and Czech subtitles.
Trailer: https://vimeo.com/137930047
Online programs for Children's Day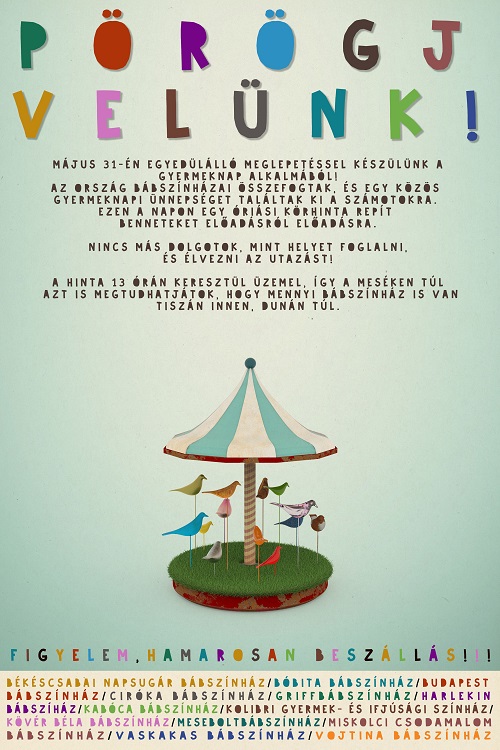 Heroic Times, an animated historical epic film directed by József Gémes, as an adaptation of the Toldi trilogy of János Arany (with English subtitle):
Hungarian tales, songs, music for children by Vilmos Gryllus, Ágnes Szalóki, Bori Rutkai, Judit Halász and many others:
Marvellous Hungarian folk tales of Marcell Jankovics in English:
http://talesinenglish.weebly.com/hungarian-folk-tales.html
Hungarian nursery rhymes in English:
https://angolkalauz.hu/wp-content/uploads/2016/01/magyar-angol-mondokagyujtemeny.pdf
Great collection of children's film, partly with English subtitle:
https://www.kecskemetfilm.hu/filmek
Online movie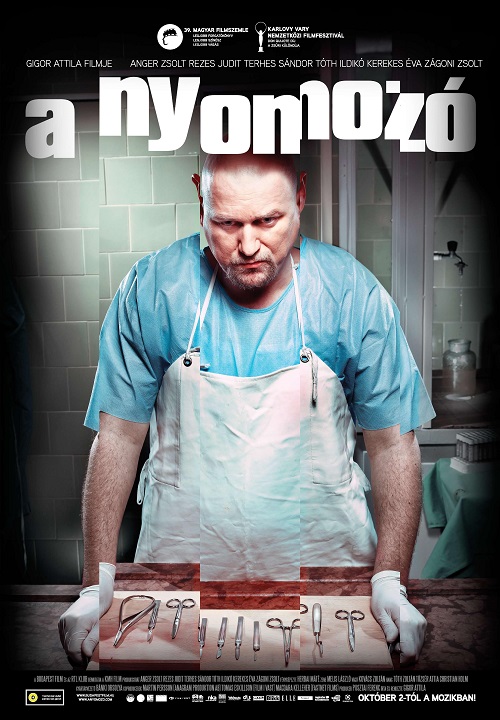 Hungarian-Swedish crime movie from Attila Gigor
The Detective - In Hungarian language with English subtitles. Here 
Music to your ears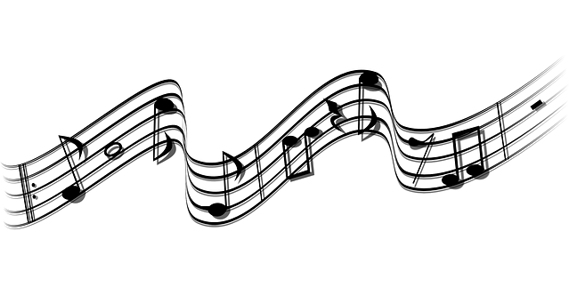 Karanténbalett és karanténopera előadások a Magyar Állami Operaház Youtube csatornáján minden szombat és vasárnap este
https://www.youtube.com/user/magyaroperahaz/featured
Virtuózok koncert hétfő esténként 19 órától
https://www.facebook.com/watch/?v=359651151877494
Zeneakadémiai koncertközvetítések minden szerdán, pénteken és vasárnap 19.30-tól
https://zeneakademia.hu/multimedia/koncertkozvetitesek-120737
Hangoskönyvek, hangjátékok és komolyzenei felvételek széles tára a Rádióarchívumból
https://archivum.mtva.hu/radio
Online koncertfelvételek az MTVA Bartók Rádió és a zenekar saját archívumából
https://www.concertobudapest.hu/v/i-concertonline
Karanténestek hétköznap 19.45-től és kakaókoncertek gyerekeknek vasárnap 10 órától a Budapesti Fesztiválzenekar előadásában
https://bfz.hu/hu/media/karantenestek/
A Pannon Filharmonikusok koncertgyűjteménye
https://www.youtube.com/user/pannonphilharmonic/videoshttp:
Koncertfelvételek és digitális irodalom a Művészetek Palotája médiatárából
https://www.mupa.hu/rolunk/hirek/szuletesnapi-ajandek-a-15-eves-mupatol-a-regisztracio-nelkul-elerheto-teljes-mediatarunk-20200313
Online museums and exhibitons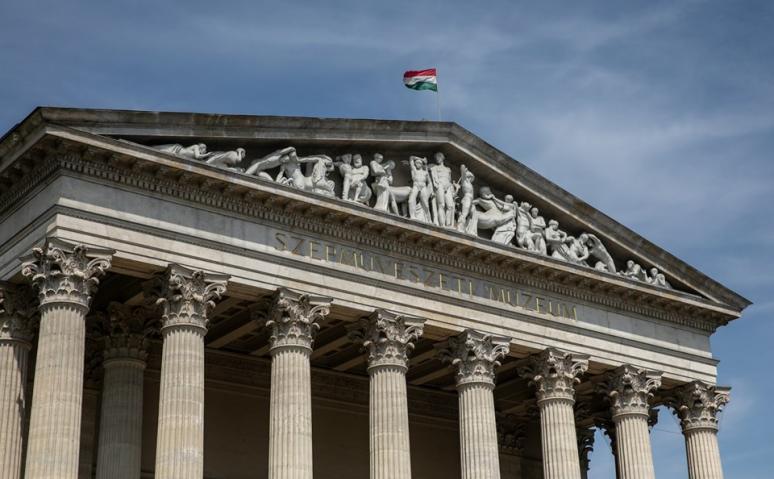 ​
Tematikus séták a Szépművészeti Múzeum oldalán. Nevezhetsz a Legyél Te is műalkotás játékba!
https://www.szepmuveszeti.hu/utvonaltippek/
https://www.szepmuveszeti.hu/legyel-te-is-mualkotas/
A Magyar Nemzeti Galériában is tehetünk tematikus túrákat, megtekinthető a Változatok a realizmusra – Munkácsytól Mednyánszkyig című kiállítás, valamint elérhető a Remekművek az oktatásban című oldal, amely tíz híres magyar festményt elemez részletesen egy-egy interaktív bemutató során.
https://virtualiskiallitas.mng.hu/home
Kortárs művészeti kiállítások a Műcsarnokban
http://www.mucsarnok.hu/mucsarnok/virtualis_setak.php
A Magyar Nemzeti Múzeum Nonstop Nemzeti Múzeum projektje keretében az állandó kiállításaik (a Seuso-kincs kivételével) online bejárhatóak.
https://mnm.hu/hu/muzeum/hirek/nonstop-nemzeti-muzeum
A Néprajzi Múzeum online gyűjteményében megtekinthetőek fényképek, diapozitívok, rajzok, kéziratok, hanganyagok és műtárgyak.
http://gyujtemeny.neprajz.hu/neprajz.start.php
Ludwig Múzeum otthonról
https://www.ludwigmuseum.hu/muzeum-otthonrol
Robert Capa Kortárs Fotográfiai Központ online, a 2013-as megnyitása óta megrendezett összes kiállítás archívumaival
https://capacenter.hu/capa-kozpont-online/
A Petőfi Irodalmi Múzeum Szabó Magda- és Arany János-kiállításai bejárhatóak virtuálisan
https://szabomagda.pim.hu/?_ga=1.245528006.379774422.1577802321
https://aranyjanos.pim.hu/?_ga=1.82383188.379774422.1577802321
Online film screening on the occasion of the Hungarian Film Day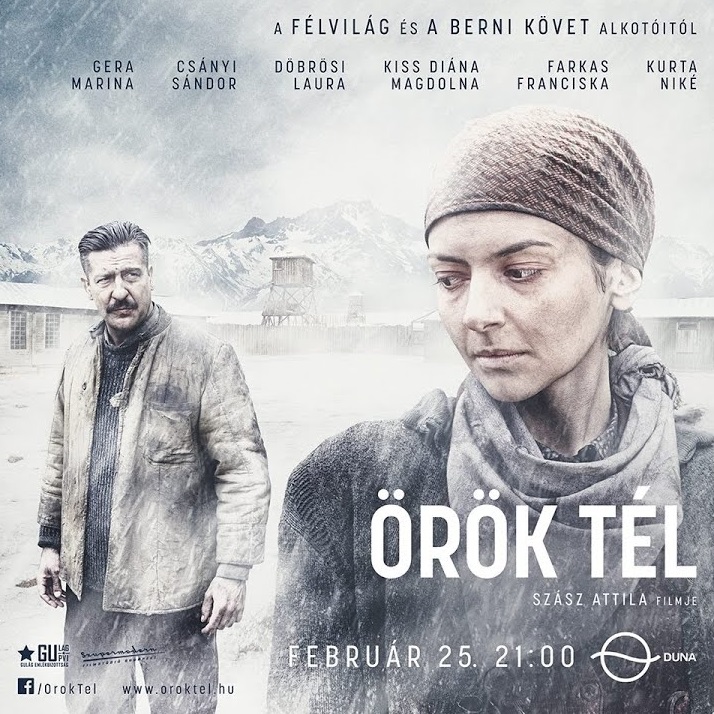 Due to the current situation, this year unfortunately, we wont be able to invite you to a nice movie event but we offer an other option for enjoying a masterpiece of Hungarian cinematography.
We invite you to experience the awardwinning movie Eternal Winter (Örök tél) by Attila Szász while sitting on a cosy sofa at home.
Until 30th April you can watch Eternal Winter online in original language with English subtitles.
All you have to do is to send us an e-mail to HungarianFilmDays2020@mfa.gov.hu and we will send you the link and the password.
Prepearing for Easter, celebration at home
Easter crafts, music records (Csík János&Mezzo, Muzsikás Band, Kolompos Band etc.) online at Várkert Bazár www.varkertbazar.hu
Hungarian and international stars in your home with MÜPA Budapest, special concerts every evening https://www.mupa.hu/
Performances of the Hungarian National Dance Ensemble https://mnte.hu/videok/
Easter Mass streamings of the Catholic Church https://www.magyarkurir.hu/hirek/hol-es-mikor-kovetheto-elo-szentmise-kozvetites-osszegyujtottuk-lehetosegeket
Easter Service streaming of the Protestant Church https://reformatus.hu/mediumok/online-kozvetitesek/
Quarantine soirée live chamber music concerts of the Budapest Festival Orchestra https://www.bfz.hu/en/media/quarantine-soirees/
Ciróka Puppet Theatre of Kecskemét https://www.youtube.com/channel/UCmhpw-P_KBhk_7O--QEeeEw
MTVA Digital Film Archive https://archivum.mtva.hu/m3/open
***
About our events and programs you can find more information on our Facebook.
***
Hungarian House in Stockholm

You can find news and programs organized by the Hungarian House on their website and Facebook.
Address: Lövåsvägen 12, 167 33 Bromma
UHU -  Hungarian Family Club in Stockholm
For programs and details please follow their Facebook 
Peregrinus Club in Stockholm

​
The Peregrinus Club organize a monthly meeting where they have intersting discussions about culture, science, etc. If you are interested in joining the Club please register on their Facebook.
BeKa Hungarian Theater in Stockholm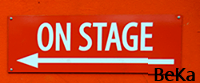 Please visit the website or Facebook of the Hungarian BeKa Theater for detailed programs and news.
Kőrösi Csoma Sándor Hungarian Cultural Association in Göteborg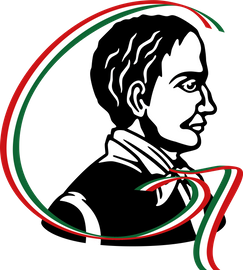 If you are interested of the programs and events organized by the Hungarian Cultural Association in Göteborg please check their website www.korosi.se or follow their Facebook-group